Please call ahead as they are subject to change.
Last Group Must Enter 1 Hour Before End of Session.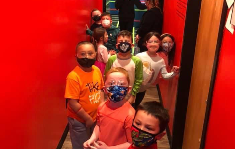 Bring the party to you with our mobile unit.
The Ultimate Foam Battle!
This ain't your Mama's basement!
New York Dart Zone offers a variety of games and scenarios from kids to adults. Our 3,400sqft facility will be the ultimate place to host your foam war. We supply all the blasters and eye ware, all you need is sneakers and a great attitude. Our staff is trained to make your day a memorable one. We have foam flooring and bunkers to ensure safety comes first. Best part is there are no darts for you to clean up!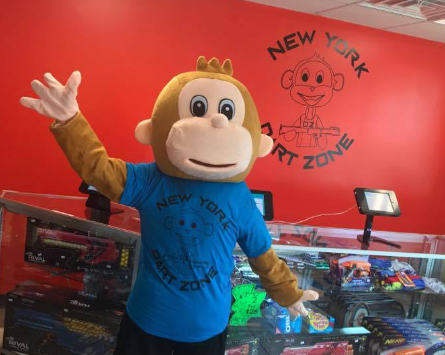 NEW YORK DART ZONE
Long Islands First Foam Dart Arena
There is open play provided year round, rain or shine. Open play is recommended ages 4 and up, there is no age limit. Players take direction from the referee's who organizes all the games. The price of open play is $25.00 per player per hour. The time starts when you walk into the arena, so no need to be there on the hour. Below is the open play schedule, groups of 5 or more please call ahead to ensure adequate space.
Friday August 12th from 4:30PM - 8:00PM
Saturday August 13th from 11:00AM -5:00PM
Wednesday & Thursday August 17th/18th 4:00PM-8:00PM
Saturday August 20th from 5:30PM -8:00PM
Sunday August 21st from 11:00AM to 2:00PM
Wednesday August 24th from 4:00PM- 8:00PM
Saturday August 27th from 5:30PM to 8:00PM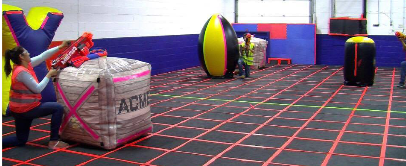 Sunday August 28th from 11:00AM - 2:00PM
Wednesday August 31st from 4:00PM - 8:00PM
Saturday September 3rd from 11:00AM - 8:00PM
Sunday September 4th from 11:00AM -5:00PM
Wednesday & Thursday September 7th/8th from 4:00PM - 8:00PM
Friday September 9th from 4:00PM - 8:00PM
Saturday September 10th from 11:00AM - 5:00PM